ADJUNCT FACULTY
Our esteemed group of regular guest lecturers and group leaders
Jonathan Adams
Jonathan Adams started his career as a professional musician recording albums for classical guitar with albums for Pamplin, Intersound Records, and his own label.  He later co-founded the classical fusion group, "Montana Skies", and toured with the group nationally as performing artist for over a decade.  He currently creates healing music and performance music as "Sonic Yogi".
Jon discovered sound as therapy after his experiences and recovery from anxiety. As a touring musician, he knew the power of music to move our emotions, but following this experience, 
he understood its potential as a healing force. Since then, he has used his intuition, experiences, and studies to explore the role of sound and music in the healing arts and create new ways for people to relax, enhance self-healing, and expand their self-awareness.
Jon also frequently gives talks and workshops on sound therapy and meditation, which include appearances at TedX, National Spiritual Living Conference, GA State Social Workers Conference, Emory Wellness Center, Wigwam Wellness Festival and many more. In only a few years, his sound therapy tracks have been used by millions of people, and can be streamed on YouTube, Spotify, SoundCloud and the Insight Timer app. They are also used by Golds Gym nationally in their Centergy yoga classes. He continues to explore ways in which sound, as therapy, can help people to relax, de-stress, enjoy deeper meditations and FEEL GREAT!  
http://sonicyogi.com
Ingrid Lacey, LPC, BC-DMT, GLCMA, NCC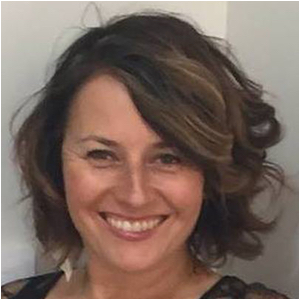 Ingrid Lacey, LPC, BC-DMT, GLCMA, NCC, is a board certified somatic psychotherapist and licensed professional counselor, who has been dancing and performing since the age of three, and has the hilarious pictures to prove it…
Ingrid began her dance therapy career working with at-risk youth, drag queens, and other marginalized populations in Ireland and England. She was a professional dancer and choreographer for The Crow Productions from 1999-2001 based in Galway, Ireland, and the Inanna Dancers in Dublin, Ireland from 2002-2005. Ingrid served the State of California for 9 years as a Rehabilitation Therapist (Dance) at Napa State Hospital, a forensic psychiatric facility, where she chaired the Rehabilitation Therapist Professional Practice Group, and created, developed, and implemented innovate treatment groups using movement.
Ingrid has presented at the American Dance Therapy Association Conference, and has served as clinical supervisor for R-DMT students, LPCC licensure candidates in the state of California, and R-DMTs working towards board certification (BC-DMT). Ingrid was also a member and choreographer with The Don't Quit Your Day Job Dancers in Marin County, CA from 2008-2016.
Since arriving in Atlanta, Ingrid has been building her somatic psychotherapy practice with The Peaceful Place LLC. She is also working at a local hospital performing psychiatric triage and providing therapeutic support for medical/oncology and labor & delivery patients. Ingrid's mission in life is to support her clients to nurture their ability to be their own anam cara, which, in Irish, means soul friend.
Dr. Jackie Pray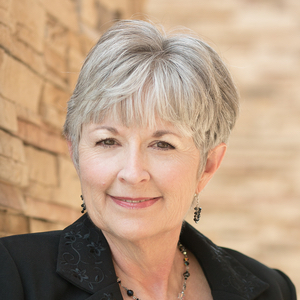 Dr. Jackie Pray, owner and director of Social Work Unlimited, has 40+ years of professional social work experience, which includes academic appointments, administration & management, grants & contract management, training and professional development, and direct practice. She has been actively involved in providing licensure exam prep services in GA and other states since 1999. In addition, she has authored numerous articles published in professional journals and is experienced in writing proposals and reports. Her resume includes an extensive list of professional trainings and conference presentations. She also has a consistent record of volunteer involvement in many service arenas throughout her professional career. Dr. Jackie Pray is a Licensed Clinical Social Worker in Georgia, and maintains professional membership in the National Association of Social Workers and the Georgia Clinical Society for Clinical Social Workers. See http://socialworkunlimited.com/ for more information.
Stephanie Swann, Ph.D., LCSW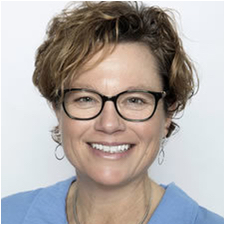 Stephanie Swann, Ph.D., LCSW is co-owner and faculty in the Atlanta Mindfulness Institute. Along with Dr. Vantine, Dr. Swann is one of only three certified MBSR instructors in the state of Georgia through the University of Massachusetts Medical School Center for Mindfulness. She regularly teaches Mindfulness Based Stress Reduction to groups in the community as well as several advanced meditation courses. As a consultant, Dr. Swann trains mental health professionals in the use of mindfulness based psychotherapy. She also maintains a private counseling and consulting practice in the Atlanta area. In addition to Mindfulness Based Psychotherapy, Dr. Swann's areas of expertise include working with survivors of trauma, specifically childhood sexual and physical abuse as well as adult onset trauma. With all of her clients, Dr. Swann uses mindfulness based interventions to assist them in developing greater awareness and balance in their daily lives. Dr. Swann received her doctorate in clinical social work from Smith College in 2001. She has over 18 years of experience teaching in universities as well as the community. Personally, she attends mindfulness meditation retreats regularly and has a dedicated daily meditation practice.
For more information on Dr. Swann or her psychotherapy practice please go to www.stephanieswann.com.
Amy Stern, LCSW
Amy is a licensed clinical social worker with 20+ years' experience working with adults of all ages, who specializes in supporting individuals and caregivers coping with aging; affected by chronic illness; end of life/grief; and related issues.
She has practiced adult outpatient counseling and psychotherapy as co-owner of Resolve Psychotherapy, LLC since 2011. In addition to her private practice, she regularly consults with aging service organizations and offers Mindful Self-Compassion courses. When engaged in routinely, self-compassion practices have been demonstrated to promote emotional resilience and counteract shame, self-criticism, and caregiver fatigue. Amy believes strongly in strength- and results-focused, collaborative work with clients and other involved service providers, in addition to educating families about other supportive resources. Her style is warm and direct (with an appropriate amount of gentleness and humor!), and she draws heavily from evidence-based Cognitive Behavioral, mindfulness, and Positive Psychology practices.
Helen Vantine, Ph.D.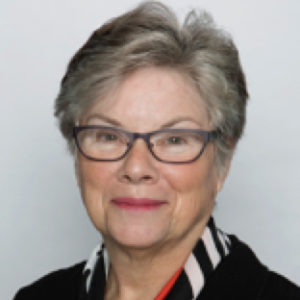 Helen Barnes Vantine, PhD, founded AMI in 2008 with a mission to help others find insight, love, joy, compassion, and acceptance through Mindfulness-Based Stress Reduction. She teaches mindfulness skills to individuals, businesses, small groups, health care professionals, and graduate students. In addition to her work at the Atlanta Mindfulness Institute, Dr. Vantine has a private psychotherapy practice in Serenbe, a small sustainable community south of Atlanta, where she offers Mindfulness-Based Cognitive Therapy to her patients. She also teaches at the University of California in San Diego mentoring students toward certification as MBSR teachers.
Dr. Vantine has spent more than 40 years practicing meditation and studying Eastern and Western approaches to personal growth. She trained to become a certified MBSR instructor under Jon Kabat-Zinn and received her certification in 2011. She was trained by Zindal Segal in Mindfulness-Based Cognitive Therapy and in Mindful Self Compassion by Kristin Neff and Chris Germer.