AURÉLIE WEINSTEIN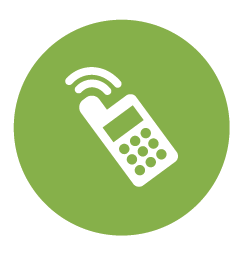 (678) 379-7825
---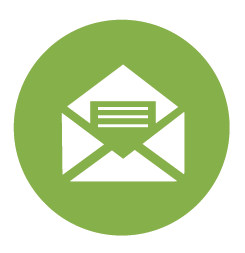 draurelie.weinstein@gmail.com
---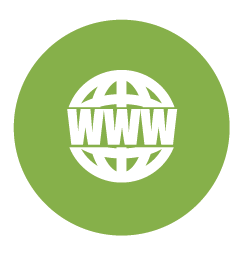 ---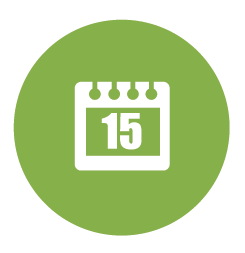 Monday through Friday
*Evenings and weekends available upon request
---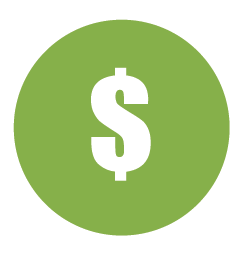 Free 15-minute phone consultation
$225 for Initial Assessment
$215 for 60-minute visit
$195 for 45-minute visit
$165 for 30-minute visit
*Limited reduced-fee appointments available
---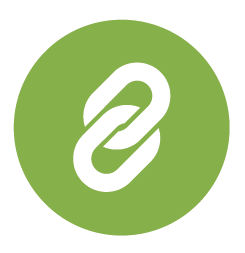 Children's book available for purchase:
Amy in the Rain: How she overcame her fears
Available on Amazon (paperback and Kindle)
For more information, please visit www.bloomingchildpress.com.
---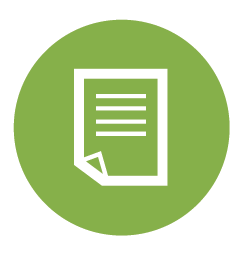 AURÉLIE WEINSTEIN,

 

Ph.D, MA, APC
Dr. Aurelie Weinstein holds a Ph.D. in Developmental Psychology and is currently licensed as an Associate Professional Counselor. As a child and family therapist, Dr. Weinstein is passionate about helping children and parents work through challenging life circumstances, including serious illness, anxiety, traumas, phobias, self-esteem issues, social and behavioral difficulties, ADHD, depression, divorce-related issues, and school problems.
Dr. Weinstein applies the best research-based treatments to effectively help her clients. For young children, she uses child-centered Play Therapy that is well regarded for producing results in young children. For children and adolescents with anxiety phobias and OCD, she uses Exposure and Response Prevention (ERP) and Cognitive-Behavioral Therapy, the gold standard treatments for anxiety disorders. For clients who have suffered from trauma or abuse, she uses EMDR treatment (Eye Movement Desensitization Reprocessing) considered the best treatment for traumas. For children exhibiting disruptive behaviors and anger issues, she uses The Incredible Years Program, a specifically designed program for children who have difficulty to regulate their emotions.
As parents and guardians are the central caregivers and support base for children, she works closely with parents and guardians providing education, coaching, and group workshops to provide them the skills and confidence needed to directly address their children's challenges. She has been specifically trained in Child-Parent Relationship Therapy and in Positive Discipline.
Dr. Weinstein is also an author of children's books. She seeks to inspire children to use positive coping strategies by modeling behaviors through relatable characters in her books. Her stories are based on her own personal experience from working with many children through the years, making her stories realistic and approachable. Dr. Weinstein brings both fantasy and make-believe into her stories to match the child's inner world and mind.
In addition to her clinical practice, Dr. Weinstein is also an Assistant Professor (part-time) at Kennesaw State University, Department of Psychological Science, teaching typical and atypical child development courses. She has taught full time at both Georgia State University and Georgia Gwinnett College for undergraduate and graduate students in the Psychology and Counseling departments. Dr. Weinstein is also a researcher in resilience in children. She has ongoing research collaborations including with St. Jude Research Hospital to improve life satisfaction and post traumatic growth for childhood cancer survivors, and with Georgia State University researchers to improve coping skills of children suffering from school bullying. Her published research has been awarded by St Jude Research Hospital and is cited on their website (Most childhood cancer survivors report that they are highly satisfied with life).
She is a member of the American Psychology Association, the Licensed Professional Counseling Association of Georgia, the Play Therapy Association, and the Georgia Association for Play Therapy. She is under the supervision of Brandy Rogers (LPC006397).
EDUCATION
PH.D., DEVELOPMENTAL PSYCHOLOGY, GEORGIA STATE UNIVERSITY
MA, PSYCHOLOGY, UNIVERSITY WEST GEORGIA
MBA, HUMAN RESOURCES, SKEMA BUSINESS SCHOOL (NICE, FRANCE)
CREDENTIALS
Certified Positive Discipline Educator for Teachers and Parents
Child-Centered Play Therapy from the Center for Play Therapy of the University of North Texas
Child-Parent Relationship Therapy from the Center for Play Therapy of the University of North Texas
EMDR by the EMDR Center of Rockies
EMDR with Children and Adolescents by the EMDR & Play Therapy Integration Support
Exposure and Response Prevention from the Knowledge Tree
Sandplay Therapy by the SandPlay Therapists of America
The Incredible Years®
SELECTED PUBLICATIONS
Weinstein A., Henrich C., Armstrong G., Stratton K., Leisenring W., King T., & Krull K. (2019). Roles of Positive Psychological Outcomes in Future Health Perception and Mental Health Problems:  A Report from the Childhood Cancer Survivor Study. Newsletter for Pediatric Psycho-Oncology Professionals and Providers International (POPPI).
Weinstein A., Henrich C., Armstrong G., Stratton K., Leisenring W., King T., & Krull K. (2018). Roles of Positive Psychological Outcomes in Future Health Perception and Mental Health Problems:  A Report from the Childhood Cancer Survivor Study. Psycho-Oncology.
Weinstein, A., & Henrich, C. (2013). Psychological Interventions Helping Pediatric Oncology Patients Cope with Medical Procedures: A Nurse-Centered Approach. European Journal of Oncology Nursing.
What is Play Therapy?
Play therapy takes advantage of a child's natural enjoyment of play to express their emotions and communicate beyond what can be achieved through talk alone. Children can problem solve, resolve conflicts, and learn more about themselves in a safe and nurturing environment.
Research supports the effectiveness of play therapy with children working through a wide variety of social, emotional, behavioral, and learning problems (Bratton, Ray, Rhine, & Jones, 2005; LeBlanc & Ritchie, 2001; Lin & Bratton, 2015; Ray, Armstrong, Balkin, & Jayne, 2015; Reddy, Files-Hall, & Schaefer, 2005).
What is Child-Parent Relationship Therapy?
Child-Parent Relationship Therapy (CPRT, Landreth, 1991; Landreth & Bratton, 2006) is a play-based therapy program that is the "gold standard" for treatment of behavioral, emotional, social, and attachment challenges (Nezu & Nezu, 2008, p. vii). Dozens of studies confirm its effectiveness in improving relationships and alleviating children's struggles. CPRT recognizes that parents are the most important figures in their children's lives, where a secure parent-child relationship full of warmth, trust, and responsiveness, is critical to nurturing the child's well-being. Individual counseling with the child provides the needed support for their own growth, while group counseling with the parent teaches how to more effectively react and support their children's emotional and behavioral needs.
What is The Incredible Years®?
The Incredible Years is a highly effective program that works with both parents and children focusing on behavioral problems. Supported by over 30 years of research, The Incredible Years program can liberate your children from the misbehaving-punishment cycle, enabling them to prosper and thrive according to their true potential.
What is EMDR?
EMDR, or Eye Movement Desensitization and Reprocessing, is a renowned and highly effective psychotherapy method to help children recover from trauma and other distressing life experiences. Trauma, such as from bullying, violence, disasters, accidents, medical treatments, grief, and sexual abuse, can lead to PTSD (post-traumatic stress disorder), anxiety, depression, and panic disorders. EMDR can treat these conditions through a structured therapeutic program. The approach has the patient briefly focus on the trauma, while simultaneously experiencing bilateral stimulation (typically eye movements). This technique is associated with a reduction in vividness and emotion associated with the memories of the trauma. EMDR is a powerful technique that often achieves results when more traditional talk-centered approaches fail. Studies have shown that up to 90% of single-trauma victims no longer present PTSD in as little as three 90-minute sessions (Shapiro, 2014). Organizations such as the American Psychiatric Association, the U.S. Department of Veteran Affairs, and the World Health Organization recognize EMDR as an effective treatment for trauma.
What is Exposure and Response Prevention?
Exposure and Response Prevention (ERP) is a cognitive behavioral therapy (CBT) technique that has been shown to be highly effective in treating obsessive-compulsive disorder (OCD) and other anxiety disorders. This technique uses exposure therapy, whereby the trigger for anxiety is presented in a slow and controlled manner to allow the client to habituate, reducing their cognitive and behavioral response. By safely allowing the client to explore their reactions to the stimulus, the client can become desensitized, thus allowing them to overcome their fears. A 2004 meta-analysis (with hundreds of cases) showed that ERP can improve symptoms around two thirds of cases, with almost one-half experiencing a complete remission of symptoms (Eddy K. T., Dutra, L., Bradley, R., Westen, D. A., 2004).